Hiya!!
So there appears to have been a lil hiccup in our bloggie train ride. It seems we missed a few stops along the way. Faulty tracks or something! ;)
Here is the line up of the blogs so you can make sure you got all the goodies...
1.
Shabby Pickle Desings

My freebie is below, so scroll on down to get it. :) It will only be available untill Monday morning. So be sure to grab it b/4 then. If you miss it you can get it in the store next weekend. heehee!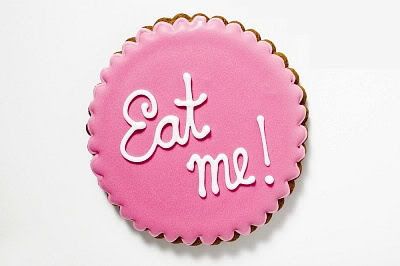 Last week I posted on Face Book that I was making Creamy Chicken Enchalidas for din-din, and got a few requests for the recipe. I
could
just post the recipe here or on FB, but I decided it would be way more fun to make a recipe card to share! Which I will do for all the recipes I post. This way you will be able to just copy and paste the wording from here (if you like to keep things more simple) or you can get a collection of purdy recipe cards. :)
Here is the recipe: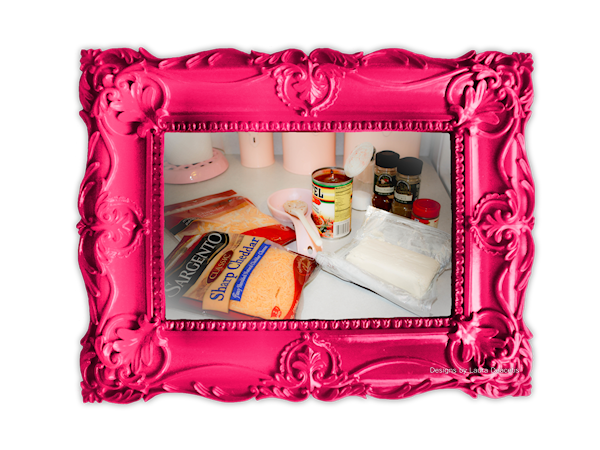 Creamy Chicken Enchiladas
 
1 tbsp butter or margarine
1 can Rotel tomatoes and green chilies, drained (i use 1/2 can "hot" & 1/2 can reg)
1 (8 oz) pkg cream cheese, cut up and softened
2 cups chopped, cooked chicken breast (i add some cumin, chili powder, garlic
powder and a dash of red pepper flakes (to taste) while cooking in butter with crushed garlic)
8 (8") flour tortillas
2 cups shredded Monterey Jack cheese
1 pint whipping cream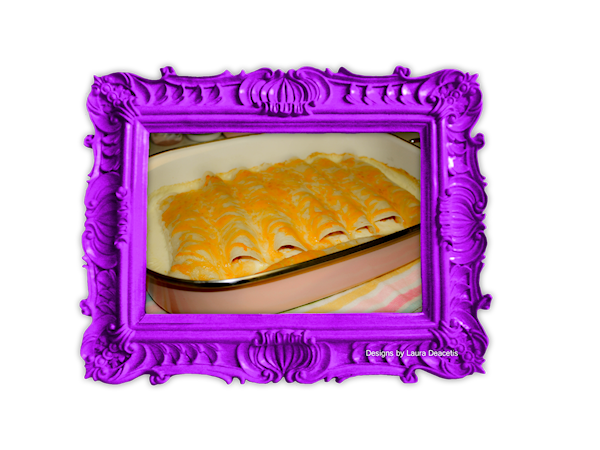 Directions
Preheat oven to 350. Spray 9×13 baking dish with Pam. Melt butter in large skillet over
medium heat. Add rotel and saute 1 min. Stir in cream cheese and chicken and cook,
stirring constantly until cream cheese melts. Spoon 2-3 tablespoons of chicken mixture
down center of each tortilla. Roll up tortillas and place seam side down in a lightly greased
9×13 baking dish. Sprinkle with Monterey Jack cheese, and drizzle with whipping cream.
Cover with foil and bake at 350 degrees for 30 min. Take off foil and cook for another 15
mins, or until top is golden brown.

To get the recipe card, just click on the lil frame below. :)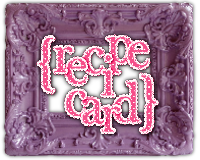 (I got this recipe from
here
but changed a few things)
Well, enjoy the rest of your weekend! And please leave me a lil comment if you take the recipe card or blog freebie. Its just the polite thing to do after all heehee!!
Hugs!!
xx